SPRT
Joshua Buatsi is going places
The light heavyweight champion is hitting the West Coast to take his career to even greater heights, but still calls Croydon - and Ghana - home
Interview by Jamie Miller
/ /
Photography by Hamish Brown
In the car park of a San Francisco Starbucks, Joshua Buatsi is drinking a coffee and – off the record – eating a croissant. Is that acceptable, he asks? Well, the Ghana-born, Croydon-raised light heavyweight has already done "a decent run" this morning. And he didn't have any milk in, so he had to go out for something… He apologises for talking between mouthfuls but if he eats too late before training later then he'll get a stitch.
Holder of the WBA International light heavy title with a 13-0 record, Buatsi encountered "a different level of boxing IQ" when he first came out to the West Coast last year to work with trainer Virgil Hunter: "I was like, 'Yeah, this guy knows his thing.'" Now Buatsi has come back to prepare for his next fight, currently scheduled for 15th May, under Hunter, who helped American two-division world champion Andre Ward retire with a 32-0 record.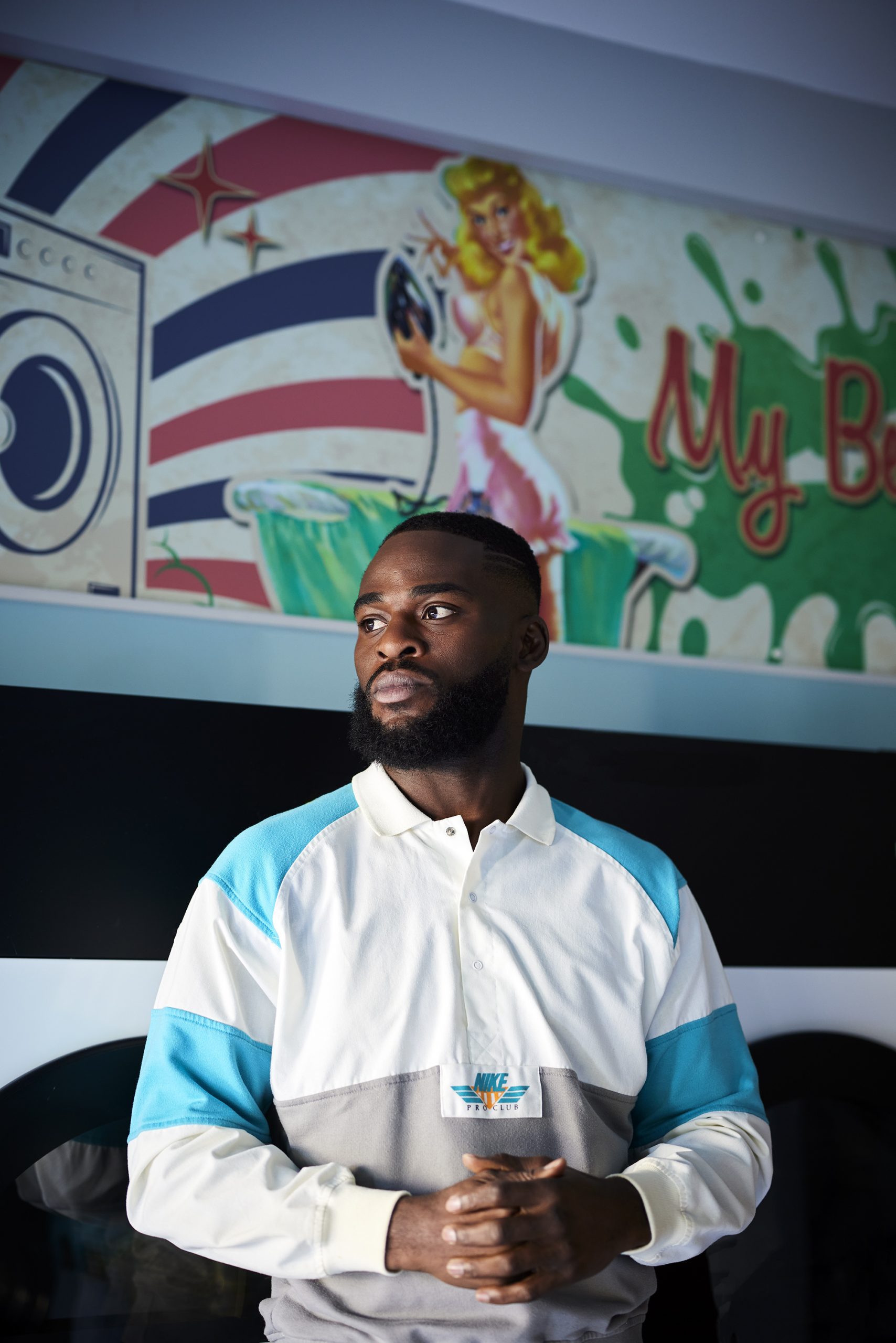 "People were like, 'Where the hell are you?' I'm like, 'I'm in Ghana - where else am I going to be?"
The south London borough of Croydon, the location for SCTR's shoot, is far away but still close to Buatsi's heart: the 28-year-old still speaks to friends he made at primary school there. Croydon's "a bit wild and everything", but it was where he moved to from Ghana aged nine, and was surprised to find animals living inside homes. People's idea of Ghana is "far off" from the reality; a few months ago, he went back and posted a few of the bits that don't get shown: "People were like, 'Where the hell are you?' I'm like, 'I'm in Ghana – where else am I going to be?' Beautiful country, man." But things he saw and experienced growing up there shaped his mentality and make him grateful for where he is now.
Buatsi's parents moved to England to give him and his sister a better education. But when a friend on the Shrublands estate in Shirley, Croydon, brought a pair of boxing gloves, the 15-year-old Buatsi was hooked. Unlike the fights he was always getting into, the sparring sessions lasted longer than 30 seconds and were more strategic. And even just a minute was exhausting. How did boxers fight for three minutes? For 12 rounds? He wanted to fight in a more regulated environment where he wouldn't get in trouble.
Even though he was of the mindset that he wouldn't be told what to do, Buatsi followed the orders of his "militant" trainer, Terry Smith at South Norwood and Victory Boxing Club in Crystal Palace. People got hurt in boxing, so Buatsi figured he should listen. Smith said Buatsi was doing an extra run? Cool. "Don't box to get fit, be fit to box" – a sign in the gym – stuck in Buatsi's head. He's since noticed how coaches at other gyms "baby" fighters, beg them to go running, take them. Buatsi was taught to run on his own. He once asked Smith for some time out because he was worried about balancing training for upcoming championships with his GCSEs. Smith said if he wanted to then he'd do both.
Buatsi told his parents he was going to football training every night until the day his dad looked in his kit bag and didn't see any boots. His dad had seen Michael Watson put into a medically induced coma after his 1991 fight with Chris Eubank. And in Ghana, boxing was regarded as a dumb sport for dumb kids – which it's not, says Buatsi: "It's making chess moves but at very, very, very high speed." But still, his dad wasn't happy.
"It's making chess moves but at very, very, very high speed."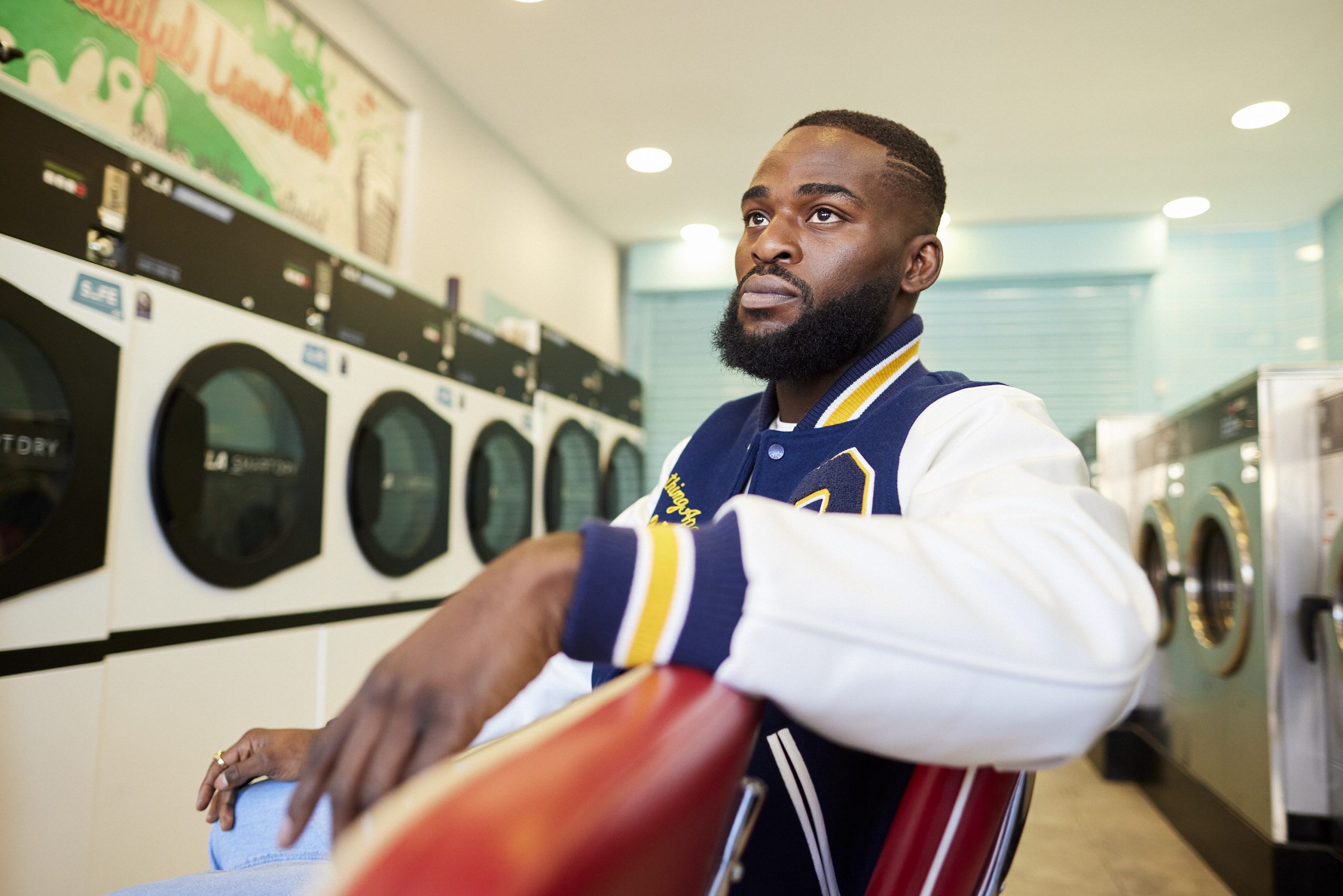 "Whatever it is you want to do, go at it 100 percent, be strong-minded."
Buatsi's parents said what he did when he was 18 was up to him. But he still went to university, so he could say in interviews that he had a degree. To better understand the business when he eventually turned pro, he studied management and sports science at St Mary's, Twickenham, while simultaneously competing as an amateur and earning a place on Team GB for the "big standout" of his career to date: winning Olympic bronze at Rio 2016.
In Brazil, Buatsi bumped into Floyd Mayweather Jr, who knew who he was and claimed to have come just to watch him. Buatsi took that with a pinch of salt, turned down Money's contract offer and went back to uni, graduating with a 2:1. He signed with Anthony Joshua's management team because the heavyweight had also been through the Olympic process and was doing well, and Buatsi liked how "Big Josh" conducted himself.
Buatsi's training and lifestyle has been described by his Rio roommate, cruiserweight Lawrence Okolie, as "relentless". Buatsi wants to get in the ring knowing he's done everything he could in the gym. On the morning of a fight, he'll be laughing with his friends. But when he gets to the changing room, he grows quieter. And as his hands are wrapped, his vision narrows. All the hard work's been done already. He also draws confidence from the Bible passages that run through his mind. His brother's main job in the changing room is to pray. Buatsi also prays, for his own safety and that of his opponent.
The south London borough of Croydon, the location for SCTR's shoot, is far away but still close to Buatsi's heart
"It's never personal," says Buatsi, AKA "Just Business". In his last fight, in October, he stopped Marko Calic, who then had to go to hospital for treatment on facial fractures. Buatsi messaged the Croatian: "I said, 'Yo, I know you're not from this country. If you need anything while you're still here, let me know.'" Buatsi called every member of Team GB Boxing staff to wish them a Merry Christmas and a happy New Year. He has broken up fights, pulled a man who slapped a woman off a tram and stopped a robbery in a shop. He learns to protect himself every day; when situations like that arise he's relaxed. What better way to use your skill, he asks, than to step in on behalf of someone vulnerable?
Whatever it is you want to do, go at it 100 per cent, says Buatsi. Be strong-minded. Boxing wasn't cool when he got into it, studying YouTube to learn the techniques. His friends were all about football or athletics. When they knocked for him, he couldn't come out because he had training. When they swapped stories of what they did over the summer, he'd been sweating it out every day alone in the gym, when the trainer knows if you're not punching because the bag's not making any noise, and you can't hide behind the sound of somebody else's hard work. It's hard to imagine Buatsi not punching.