CLTR
Aaliyah – a retrospective
Celebrating an icon of R&B, showcasing previously unseen images, from one of her final photoshoots, with iconic photographer Hamish Brown.
Photographer Hamish Brown
/ /
Writer Kathy Iandoli
Aaliyah Haughton was not your average icon, and even to this day, she still isn't. Born in Brooklyn, yet raised in Detroit, Aaliyah came up in the local music scene of Motor City before taking her talents worldwide as a full-fledged recording artist. In the span of her seven-year career, Aaliyah released three studio albums, with a number of soundtracks, guest appearances, collaborations, and posthumous projects that followed. Aaliyah was a singer, she was a songwriter, a producer, a model, a fashion icon, a philanthropist, and an actress. Above all, Aaliyah was a kind and gentle human, whose visionary approach to her music only amplified the desire to see her win. That's because you felt her heart in every line sung. She moved with passion and promise, fueled by her talent and her disarming beauty. And even though we lost her physically on August 25, 2001, her legacy lives on—through her music, through her memory, and especially through her fans.
Ask any one of those fans to choose their favourite photograph of Aaliyah, and they'll have about five shots ready, with carefully detailed reasons for their selections. It was impossible not to fall in love with Aaliyah, and the camera knows that all too well. Now, however, these photographs are like buried treasure with every unreleased shot that surfaces. They are their own portals into this mysteriously enigmatic persona, whose eyes told a thousand stories and with every photo you ache to see more.
Hamish Brown knows this about Aaliyah better than most. As one of the final photographers to ever shoot Aaliyah, his images captured Aaliyah in her fullest form—the last we would see of her before the accepted her new position of angel. There's a reason why Hamish's photo is the one that graces the cover of Baby Girl: Better Known As Aaliyah—and that's because in his first and final shoot with her, Hamish caught the truest essence of Aaliyah. Twenty years later, we still celebrate her, and with that celebration comes a long-awaited journey into the behind the scenes—the cutting room floor, photographer's cuts, complete with previously unreleased images. A legendary photographer shares never before seen footage a legendary icon. What more can you ask for?
Purchase Kathy Iandoli's book Baby Girl: Better Known as Aaliyah.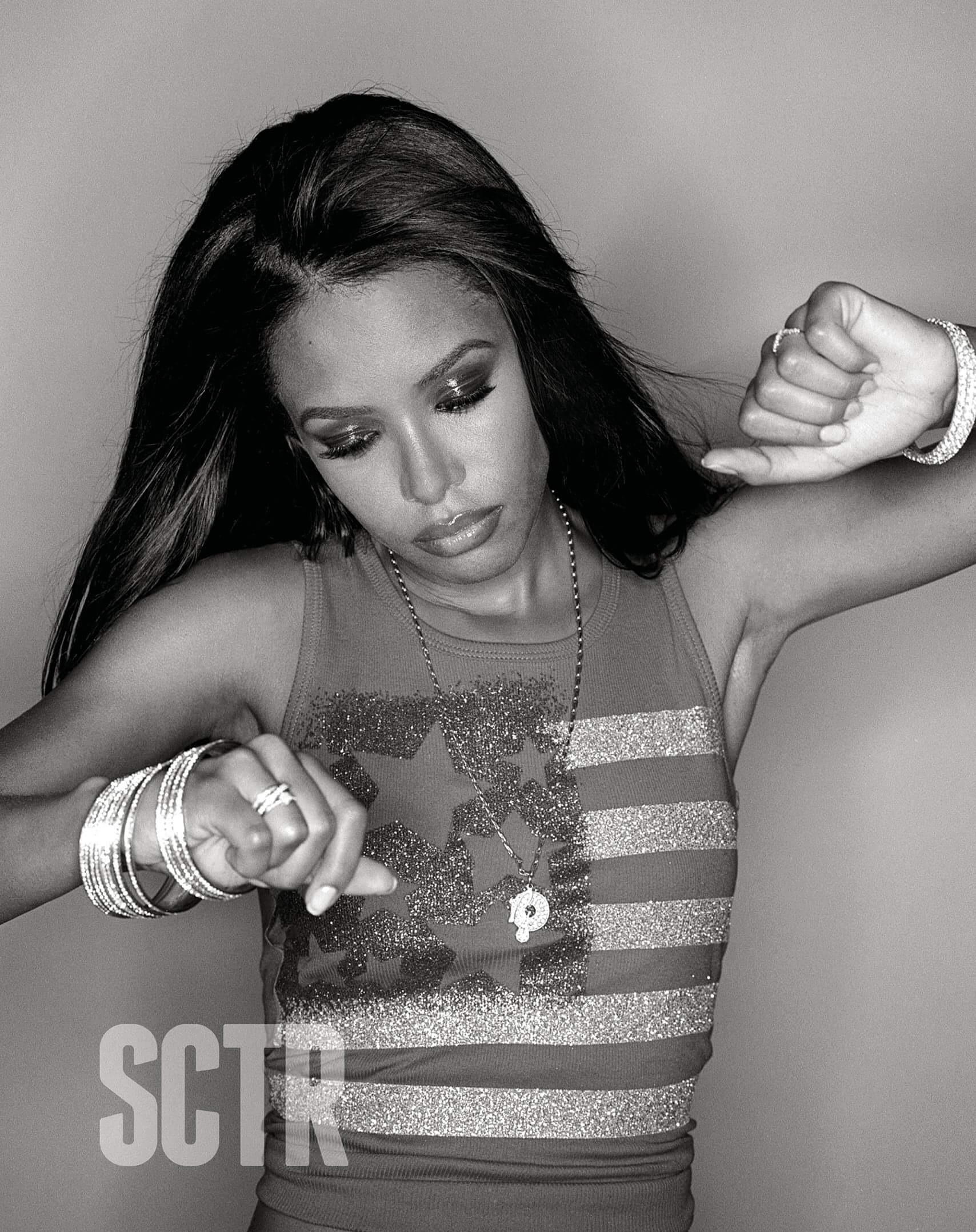 Below, in his own words, photographer Hamish Brown recalls this famous photoshoot, meeting Aaliyah, and a day that has stood still in time for him for 20 years.
–
Aaliyah June 1st 2001
Smashbox Studios, Los Angeles…
I've been sat on these rolls of film for 20 years, and releasing some of these unseen gems from the shoot in 2021, feels like a massive step.
Why now? I'd been toying with the idea for a long time, and seeing the one of the original images on the cover of Kathy Iindoli's book Baby Girl: Better Known as Aaliyah was the absolute catalyst, I'd always planned to release them but needed a reason, and the global lockdown gave me the time to revisit the images and scan the film. It had never been a cost effective option before.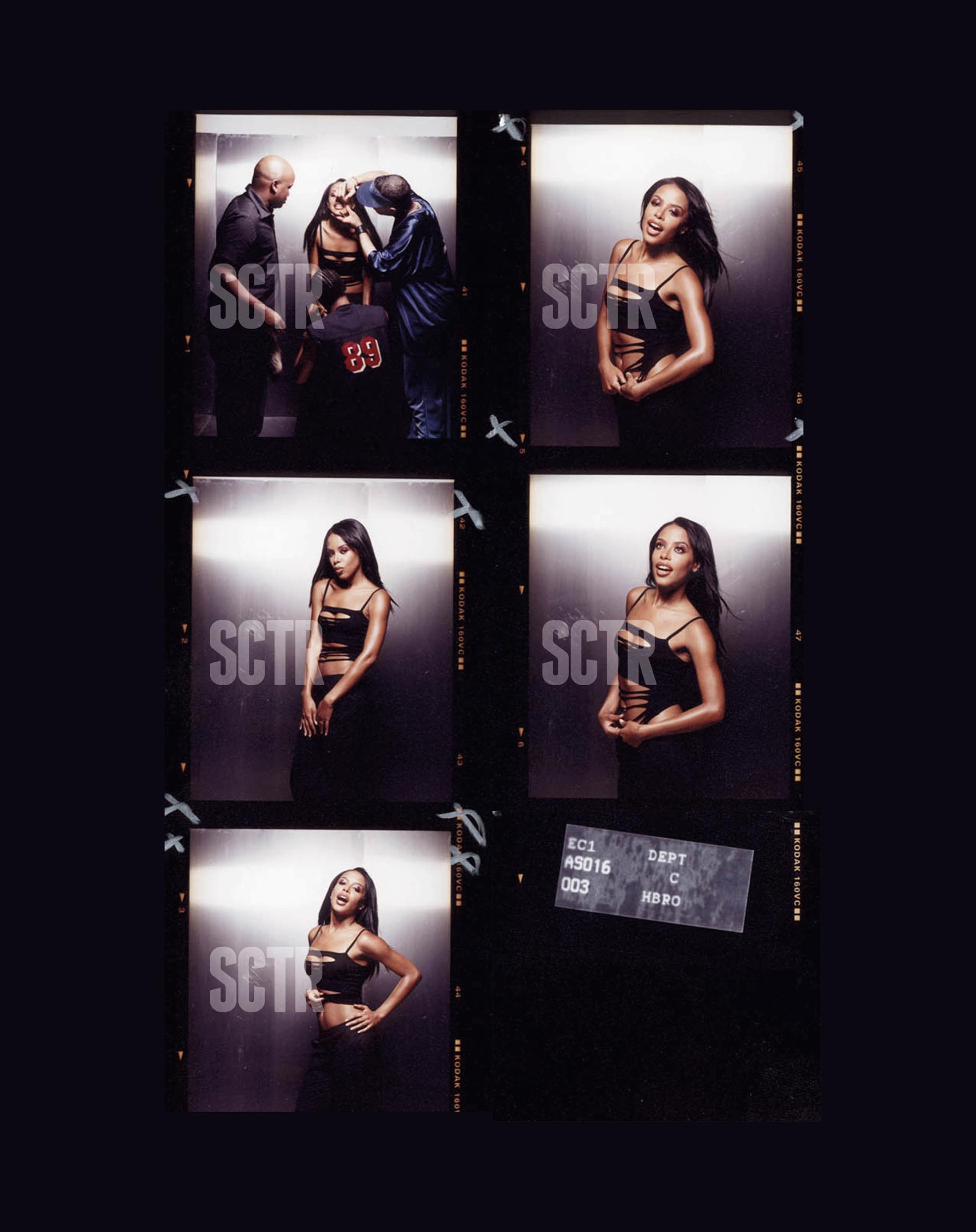 Some of these images will have been seen as part of the More Than a Woman artwork, the Ultimate Aaliyah sleeve, or the New Musical Express cover which they were originally shot for, with the whole shoot filmed by MTV for their diaries.
At the time of the shoot, the images I had seen of Aaliyah were very American feeling to me coming from the UK. I wanted to make pictures that were more demure and iconic, that let her beautiful soul come to the fore.
I've never needed the razzmattaz to create the wow factor when someone has genuinely 'got it' and there was no need to try and add some now.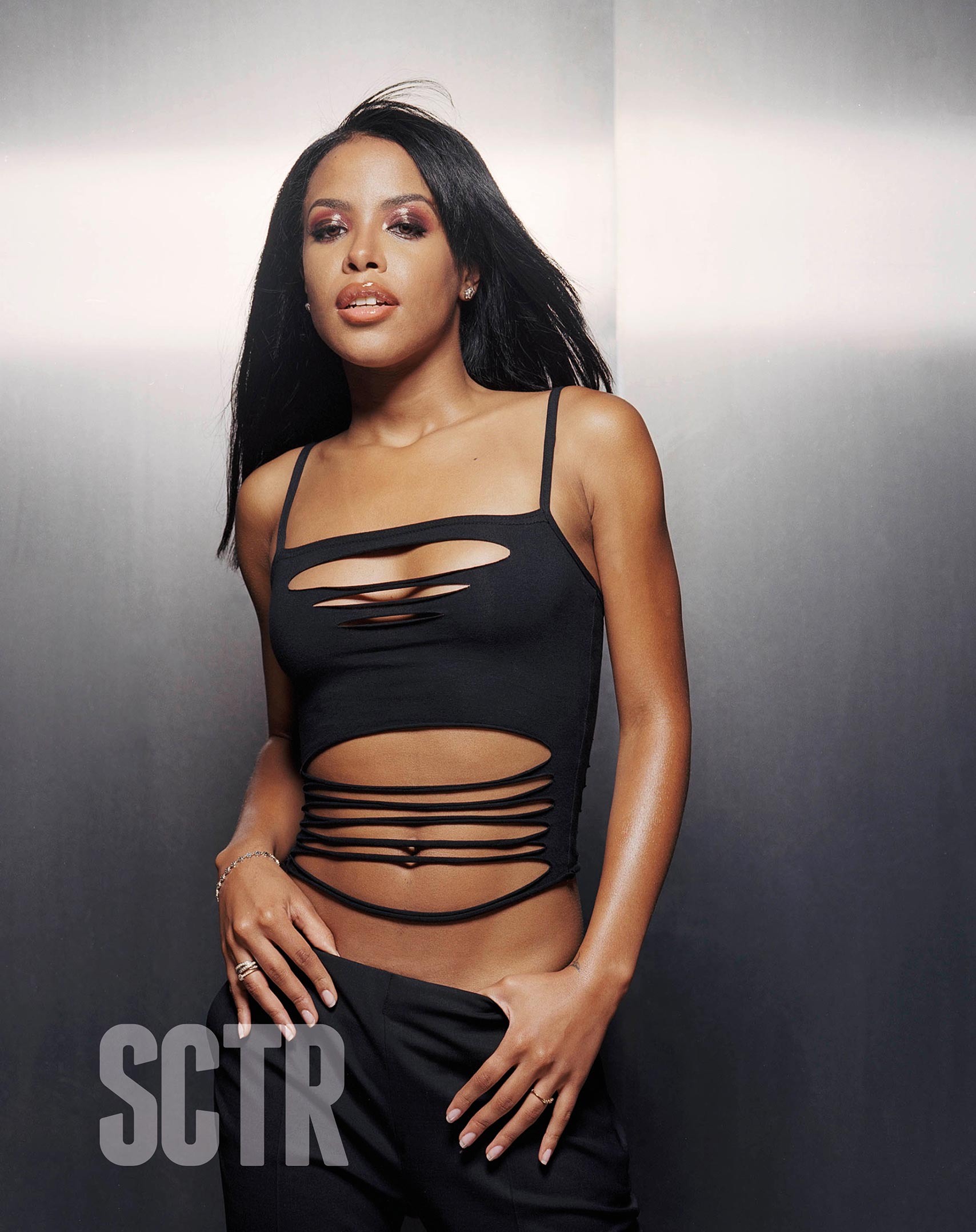 We had such a tough job (ok its not a tough job shooting Aaliyah it's an amazing one) but keeping her on the quieter tip was near on impossible.
When we'd secured the key images, we used Eric Ferrell's hands, her make-up artist, gently placed over her mouth.
I can't emphasise the gentle aspect of the placement enough, it was the reaction at that point in time with Aaliyah and how the shoot was evolving. We laughed so much trying to get these images.
It still took me a long time to release these hand over mouth images, primarily because I couldn't bear the idea of them being misconstrued after her passing. I eventually came to release them as part of a Sony Music exhibition in London where I had a voice to set the tone.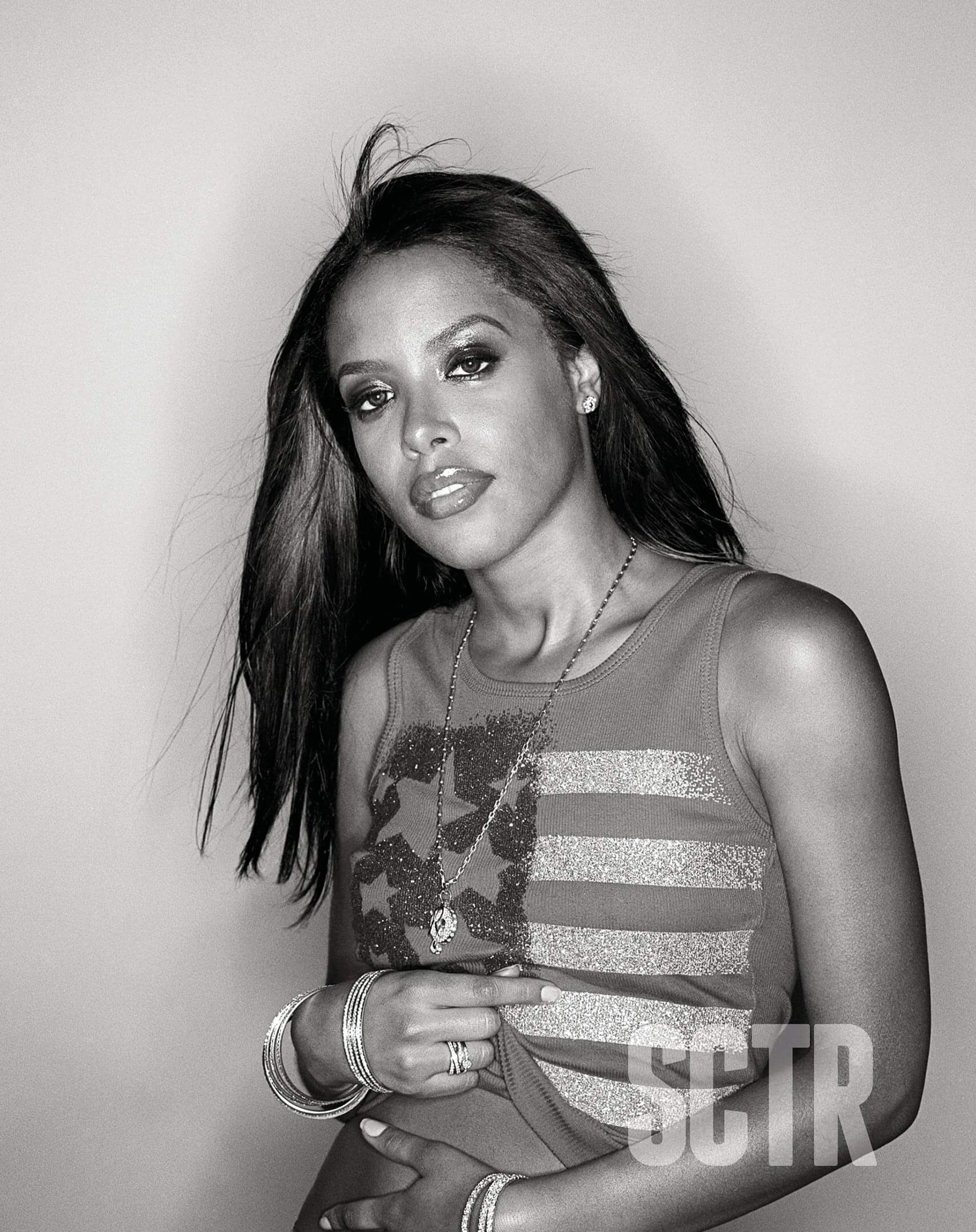 Ironically, finding one frame I had no idea would become so poignant was the image of Eric, Eric and Derick, who made up her incredible glam squad. That day, the bond between them, from my perspective, didn't come across as people that worked together, but as brilliant friends on the maddest rollercoaster ride. I'll be eternally grateful for the moment they let me become part of their team.
I was back in Los Angeles around the time of her death, and like everyone who remembers where and when and what they were doing, I was awake early with jet lag watching the awful rolling news as the story unfolded, with the footage from the MTV diary showing our shoot on national TV, leaving everyone with that inexplicably horrible hollow feeling.
I hope these images go a little way to help reconnect Aaliyah with everyone that loved her.
I very rarely ask for a signature as it feels so unprofessional to cross that line, but this time I'm so glad I did, my most treasured polaroid.